Tungsten koper productieproces
Wolfraam koperlegering altijd door op de wolfraamdeeltjes in een gewenste vorm, sinteren het gecomprimeerde deel en infiltreren met gesmolten koper. Platen, staven en bars van wolfraam koperlegering zijn ook beschikbaar.
Er zijn twee formulering processen wolfraam koperlegeringen: 
1.Powdered Metal : een mengsel van wolfraam wordt koper en diverse bindmiddelen gevormd onder hoge druk en gesinterd bij hoge temperaturen waarbij het ​​materiaal volledig dichte <. 2.Infiltration: Het proces van infiltreren koper in een wolfraam skelet. Dit proces wordt uitgevoerd onder druk en hoge temperatuur.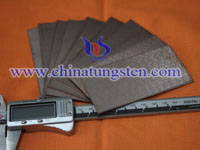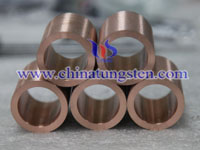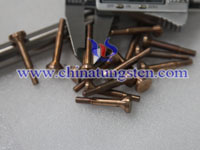 Wolfram koperlegering is een legering die wordt door wolfraam of wolfraamcarbide, sinteren de geperste wolfraam op een hoge temperatuur en infiltreren met koper. Sinteren is een metallurgisch proces waarbij een metaalpoeder is een samenhangende massa van verwarmen zonder te smelten. De fysische eigenschappen van zowel wolfraam en koper ze niet onderling oplosbaar betekent dat een niet kan worden gecombineerd met andere, op dezelfde manier olie en water niet samen. De legering wordt gemaakt door dispergeren van deeltjes van een metaal in een matrix of van een ander patroon gekristalliseerd. Hierdoor wolfraam koper van "micro-structuur" of moleculaire vorm die een metaalmatrixsamenstelling en niet van een echte legering.
Als u interesse in onze wolfraam koperlegering, neem dan gerust contact met ons op via e-mail:sales@chinatungsten.com sales@xiamentungsten.com of per telefoon: 86 592 5129 696, wij zijn u graag van dienst de hele tijd.
Note: Thanks Google Tool for translating this page. If you need more details clearly, please visit English version Tungsten Alloy.
meer info>>
Wat is Tungsten Alloy| Zware Tungsten Alloy Grades| Zware Tungsten Alloy Application|
Wat is Tungsten Koper| Tungsten Copper Standard| Tungsten Koper Application|
Tungsten Koper MSDS| Tungsten Koper Application| Tungsten Koper onderdelen