Wat is wolfraam koperlegering bar?
Koper wolfraam bar is een combinatie van wolfraam en koper . Het fabricageproces is als volgt: Druk de vuurvaste metaal sinteren de geperste compacte bij hoge temperatuur en infiltreren met koper . Dit alles gebeurt onder zeer nauwkeurig gecontroleerde omstandigheden. Het resultaat is een relatief hard materiaal met superieure boog en slijtvastheid hoge fysische eigenschappen: bij verhoogde temperaturen en goede elektrische en thermische geleidbaarheid.

Toepassingen Voor Tungsten Copper Bar 
Door de hoge eletrical geleidbaarheid en een laag verbruik Tungsten koperen staven worden op grote schaal gebruikt voor het Grid siderod, lood, ondersteuning, zorg wolfraamelektrode voor de gasontladingslamp.
Foto's van wolfraam koperen staven: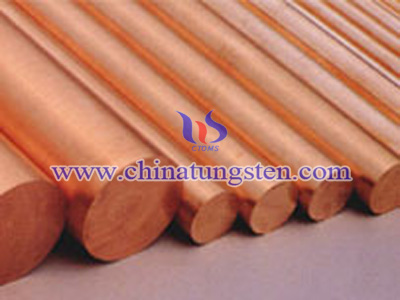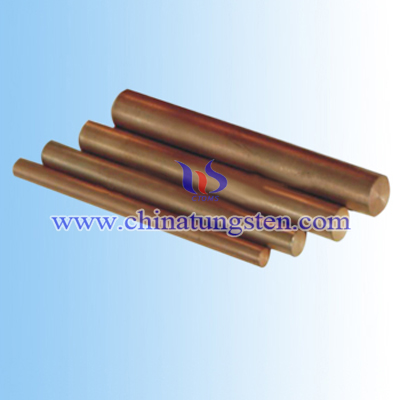 Voor meer informatie kunt u contact met ons opnemen via telefoon 86 529 5129 696, of e-mail naarsales@chinatungsten.com . Elke vraag of vragen wordt hartelijk onthaald.
Note: Thanks Google Tool for translating this page. If you need more details clearly, please visit English version Tungsten Alloy.
meer info>>
Wat is Tungsten Alloy| Zware Tungsten Alloy Grades| Zware Tungsten Alloy Application|
Tungsten Koper Application| Tungsten Koper onderdelen| Tungsten koperdraad|
Tungsten Koper Manufacturing| Tungsten Koper Classificatie| Tungsten Koper MSDS|