Wat is Rocket Engine?
Een raketmotor of gewoon " 
raket
 "is een 
straalmotor
 die alleen drijfgas massa gebruikt voor het vormen van zijn hoge snelheid stuwende jet. 
raketmotor
 s zijn reactie motoren en het verkrijgen van stuwkracht in overeenstemming met de derde wet van Newton. Omdat ze nodig hebben geen externe materiaal voor hun jet te vormen, kan raketmotoren worden gebruikt voor de ruimtevaart voortstuwing van aardse toepassingen, zoals 
raket
 s. De meeste raketmotoren zijn interne 
verbrandingsmotoren
 , maar niet verbranden vormen ook bestaan.
Rocket motoren produceren duw door de uitzetting van een high-speed vloeibare uitlaat. Deze vloeistof is vrijwel altijd een gas dat wordt gevormd door hogedruk (10-200 bar) verbranding van vaste of vloeibare stuwstoffen, bestaande uit brandstof en oxidatiemiddel componenten in een verbrandingskamer. (Http://en.wikipedia.org/wiki / Rocket_engine)
Tungsten Alloy Aanvraag voor Rocket Engine
Bezitten zijn superieure slijtvastheid, hoog smeltpunt, lage damp punt en vreemde hardheid wolfraamlegeringsteeds gebruikt om ontsteking buizen raketmotoren.
In raketten, werkzaam temperatuur vaak veel hoger dan het smeltpunt van het mondstuk en de verbrandingskamer materialen twee uitzonderingen zijn grafiet en wolfraam (~ 1200 K voor koper) Het is belangrijk dat deze materialen worden belet verbranding, smelten of verdampen bij het punt van mislukking.
Dus als je geen interesse in dit product, neem dan gerust contact met ons e-mail: sales@chinatungsten.com of bel ons op: 0086 592 512 9696, 0086 592 512 9595. Wij staan ​​tot uw dienst.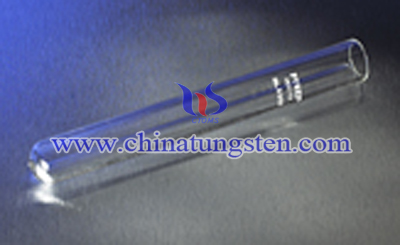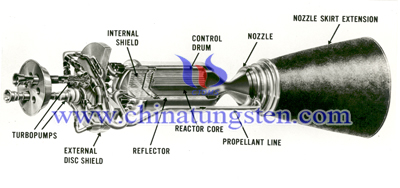 Note: Thanks Google Tool for translating this page. If you need more details clearly, please visit English version Tungsten Alloy.