Vandaag de dag, wolfraam legering wordt in toenemende mate gebruikt in sommige gebied die relevant zijn voor goud of platina substitutie, zoals: wolfraam sieraden , bijvoorbeeld wolfraam ringen , verguld wolfraam banden , verguld wolfraam ringen , oorring, ketting, pols-keten, etc.Since wolfraam legering draagt ​​een speciale eigenschap van een lange levensduur en een hoge duurzaamheid, wanneer het wordt gebruikt om ervoor te wolfraam legering ringen, het is altijd van invloed op de liefde tussen geliefden of het paar zou eeuwig zijn.Tungsten ringen zijn een grote moderne keuze voor iedereen die waarde hecht aan hoge kwaliteit sieraden die zal duren een mensenleven. Dit is omdat ze hebben fantastische fysische eigenschappen en een grote esthetische alles in een bijna onverwoestbaar patroon. Tungsten ring is 7 keer harder dan roestvrij stalen ring en 4 keer harder dan titanium ringen, wolfraam ringen 'hardheid kan overeenkomen met de diamant, is het moeilijk, prachtige, Adamanten glans en edel. Naast wolfraam ringen heeft de hoge weerstand tegen corrosie. Door synthetische zweet testen, het is totaal niet corrosief, niet vervagen en niet veranderen van kleur, niet allergisch, niet roesten.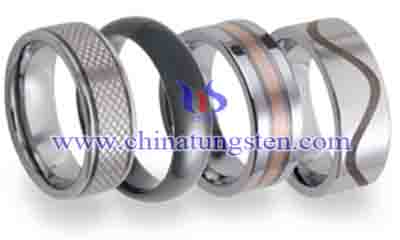 We hebben veel verschillende soorten wolfraam legering ringen. Wij kunnen ook wolfraam ringen met gouden coating, zoals 18k and24k. 
Zowel kunnen we op de ringen graveren op basis van de speciale eisen van de klanten.
U vindt meer informatie over Tungsten Sieraden . 
Als u interesse in dit product, neem dan gerust contact met ons e-mail: sales@chinatungsten.com sales@xiamentungsten.com of bel ons op: 0086 592 512 9696, 0086 592 512 9595. Wij staan ​​tot uw dienst.
Note: Thanks Google Tool for translating this page. If you need more details clearly, please visit English version Tungsten Alloy.