Gold-olated wolfraam legering munt wordt geproduceerd in de vorm van een gouden munt , die is alleen voor geschenk, aanwezig zouden kunnen, hadicraft, en nooit gebruikt worden voor illegale doeleinden.Wolfraamlegering roung vorm voor munten wordt eerst vóór gouden plating op. Gold-pldated wolfraamlegering munt is ook de eigenschappen van hoge dichtheid en corrosiebestendigheid. Daarom zou de waarde bleef, zelfs voor het is gewoon verguld wolfraam legering munt, maar meestal is het populaire i0n onze samenleving leven.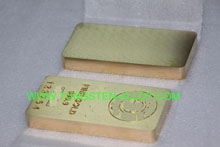 Vergulde Tungsten Alloy Coin voor Gold Vervanging
Door duurzaam, hardheid, oxidatie weerstand, milieuvriendelijke en zwak radioactief, en de belangrijkste voordelen is dat het bijna heeft hetzelfde gewicht als echt goud, gouden munt is de meest redelijke materiaal voor herdenkingsmunten, gouden souvenir, verjaardagscadeau, wieden verjaardag aanwezig, etc. Zelfs het gebruikt kan worden als een geheime verrassing voor uw VIP cutomer, de beste vriend, de meest gunstige leerkracht, etc. 
Chinatungsten kon verguld wolfraam legering te bieden munt gouden door verschillende goud met gravure of stempelen. Dat gasten kunnen hun eigen ontwerp doorsturen, dan Chinatungsten kon ontwerpen en dienovereenkomstig te maken mal, en om een techniek tekening over te maken voor clientd. Veel soorten engarving beschikbaar zijn, zoals woorden, letters, cijfers, verjaardag, enz., zolang er is een ontwerp, kan Chinatungsten probeer ze best verguld wolfraam legering munt alleen bieden voor u als goud substitutie .Als je geen idee hebt over engarving, Chinatungsten ook bereid zijn om u een aantal suggesties. 
Daarom, als u interesse in goud-olated wolfraam legering munt, aarzel dan niet om contact op te nemensales@chinatungsten.com sales@xiamentungsten.com , of telefonisch 86 592 512 9696.
Let op:. Chinatungsten Online (Xiamen) Manu & Sales Corp is een zeer professioneel en serieus bedrijf, gespecialiseerd in de productie en verkoop van wolfraam aanverwante producten voor meer dan twee decennia. Onze verguld wolfraam legering product is alleen voor souvenirs en decoratie doel. Hier hebben we verklaren: alsjeblieft niet onze verguld wolfraam legering producten te gebruiken voor illegale doeleinden.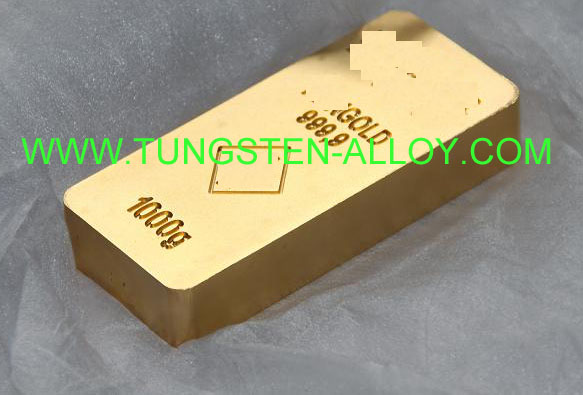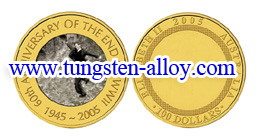 Note: Thanks Google Tool for translating this page. If you need more details clearly, please visit English version Tungsten Alloy.
meer info>>
Wat is Tungsten Alloy| Zware Tungsten Alloy Grades| Zware Tungsten Alloy Application|
Vergulde Tungsten Alloy Bar| Vergulde Tungsten Alloy Paperweight|
Vergulde Tungsten Alloy Rod| Vergulde Tungsten Alloy steen| Vergulde Tungsten Alloy Gift|