Wat is actuator in zelfopwindende horloges?
Een automatische of 
zelf opwindend
 horloge is een mechanisch horloge, waarvan de drijfveer wordt automatisch opgewonden door de natuurlijke beweging van de arm van de drager, zodat het niet nodig om handmatig wind het horloge. De meeste mechanische horloges verkocht vandaag zijn zelfopwindende. 
(u kunt meer details in te zien 
http://en.wikipedia.org/wiki/Automatic_watch
 )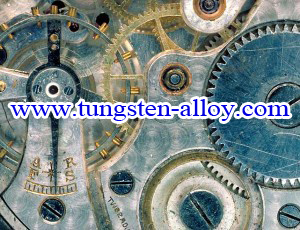 Hoe werkt het?

Het mechanisme van de meeste automatische horloge beweging is gebaseerd op het hand-wind mechanische uurwerk. 
Om te worden automatisch, het horloge bevat een halfronde 'rotor', een excentrieke gewicht dat draait op een spil binnen de horlogekast. De normale beweging van de arm van de gebruiker en de pols veroorzaken rotor draaien heen en weer op zijn, dat wordt bevestigd aan een gekartelde wikkelmechanisme. De beweging van de arm van de drager wordt daarbij vertaald naar de draaiende beweging van de rotor, dat, door een reeks van omkeerinrichting en het verminderen van tandwielen, uiteindelijk draait de veer. Moderne zelfopwindende mechanismen hebben twee ratels en wind de drijfveer tijdens zowel met de klok mee en tegen de rotor bewegingen. 
De volledig wond drijfveer in een typisch horloge kan genoeg energie reserve op te slaan voor ongeveer twee dagen, zodat automaten te blijven draaien door de nacht, terwijl uit de pols. Meestal automatische horloges kan ook handmatig worden opgewonden door de kroon, zodat het horloge kan worden draaiende gehouden als ze niet gedragen, en in het geval de drager van de pols bewegingen niet voldoende zijn om om het uiteinde van automatisch. 
In het, wolfraam legering is een zeer belangrijk onderdeel . Dus als je geen interesse in dit product, neem dan gerust contact met ons e-mail:sales@chinatungsten.com sales@xiamentungsten.com of bel ons op: 0086 592 512 9696, 0086 592 512 9595.
Note: Thanks Google Tool for translating this page. If you need more details clearly, please visit English version Tungsten Alloy.
meer info>>
Wat is Tungsten Alloy| Zware Tungsten Alloy Grades| Zware Tungsten Alloy Application|
Tungsten Alloy Contragewicht Voordelen
|
Tungsten Alloy Contragewicht Classificaties
|
Tungsten Alloy Plasma Accelerator Afscherming| Tungsten Alloy Collimator|